Following record numbers of mortgage approvals in France, an increase of 5.4% in 2020 according to the Deputy Director of the Banque de France, the French  authority figure responsible for ensuring financial stability in France (le Haut Conseil de stabilité financiere (HSCF)), has told banks to tighten lending criteria. Currently optional, this will become obligatory from this summer.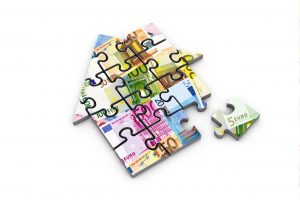 The tighter criteria will affect mortgage affordability as well as shorter mortgage durations.
Mortgage affordability in France is based on a debt to income ratio whereby debt related outgoings including the new mortgage payment must not surpass 33% of the income. Until now this figure excluded life insurance which is required by the banks in order for them to approve the mortgage. From this summer, banks will have to include the life insurance figure in the debt to income ratio calculations meaning that peoples borrowing capacity will decrease. The maximum debt to income figure has been raised to 35% to help compensate, but this stricter measure will still penalize borrowers. Currently, over 25% of French mortgages represent a debt to income ratio higher than 33%.
The maximum duration of mortgage available will be reduced to 25 years for all borrowers. Until now, younger purchasers could benefit from 30 year mortgages or even 35 year mortgages with the now collapsed mortgage lender Credit Immobilier de France. 40% of mortgages in France were for a duration of 25 years or more.
To find out how this affects your borrowing capacity, contact us now for a free no obligation quote.